What to Expect When Adopting
June 11, 2021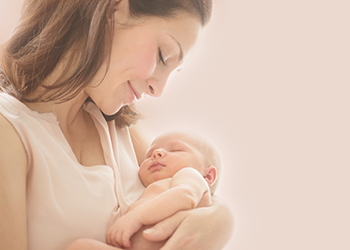 Every year, many children are adopted in Tennessee while numerous others still await safe and loving homes. According to the Tennessee Alliance for Kids, there are about 8,000 children in foster care in Tennessee. Adoption makes it possible for individuals and families to accept children into their homes and provide them with supportive, adequate care and consistent love. There are state laws in place that regulate who's eligible to adopt a child, the procedures that must be followed, and other processes involved in the adoption.
If you're considering adopting a child in Tennessee and wanting to learn what to expect, consulting with an experienced Tennessee adoption attorney is important for proper guidance. Attorney Shannon A. Jones is dedicated to providing comprehensive legal counsel and advocacy to individuals and families in family law and adoption-related matters. He is available to discuss your situation, explain your options, and guide you through every stage of the adoption process. S. A. Jones Law proudly serves clients in Memphis, Germantown, Cordova, and Covington, Tennessee.
Types of Adoption
Adoption is the process through which a person accepts another person's child legally into their family. The purpose of adoption is to raise the adopted child as your own child and provide them with a safe, loving, and supportive environment. The various types of adoption in Tennessee include:
State Adoption
In Tennessee, state adoptions involve adopting a child through the Tennessee Department of Children's Services (DCS). This requires the prospective adoptive parent to work together with the DCS to adopt a child who has been removed from their former homes and put into foster care due to high-risk situations, including neglect, abuse, or abandonment.
Private Adoptions
Independent or private adoptions occur when a child goes directly from the birth parent's physical and legal custody to the prospective adoptive parents' physical and legal custody. In private adoptions, the child is not placed in the custody of the Tennessee Department of Children's Services or any adoption agency. Independent adoption may be used to adopt new babies, older kids, and children with special needs.
International Adoptions
International adoptions involve adopting children from other countries. To adopt internationally, the prospective adoptive parents will need to work with an adoption agency that deals with children from other countries placed in foster care for different reasons.
Step-Parent Adoption
Through step-parent adoption, step-parents can file a petition seeking the adoption of their stepchild. Step-parent adoption in Tennessee is only possible if your stepchild's other biological parent has terminated their own parental rights.
Adult Adoption
In Tennessee, adult adoption may be done to adopt a child who is 18 years or older. Pursuant to Tennessee Code Annotated §36-1-117(j)(1), "When a petitioner seeks to adopt a person who is eighteen years of age or older, only the sworn, written consent of the person sought to be adopted shall be required and no order of reference or any home studies need be issued." Through adult adoption, the adopted adult child will be eligible to inherit from the adoptive parent's estate.
Tennessee Adoption Laws
According to Tennessee Code Section 36-1-101, the purpose of the Tennessee adoption laws is to ensure that:
Children are removed from their parent's or guardian's home when it's the only option depending on the child's best interests.

Children are placed only with persons who are capable of providing proper care and a loving home for them.

The adoptive process protects the rights of all persons affected by the adoption.

The adoption proceedings are done with speed and efficiency while protecting the child's best interests.
Who Can Adopt?
In Tennessee, prospective parents must:
Be at least 18 years of age

Be residents of the state for at least six months

Have the ability to provide for the financial and emotional needs of the family
In Tennessee, it is possible to adopt a child regardless of your marital status.
Who Can Be Adopted?
Any person may be adopted in Tennessee, including an adult.
When is Consent Required?
Children of ages 14 years and older must consent to the adoption.
Overview of the Adoption Process
Here are the processes involved in a typical Tennessee adoption:
Termination of the Birth Parents' Rights: Placing a child up for adoption requires the birth or biological parents to relinquish their rights. The termination may be voluntary or involuntary.

Home Study: In order to adopt a child, you will need to get a formal "home study" by a licensed child-placing agency in Tennessee. The home study allows the adoption agency to know more about you and your family and ensure that you can provide a safe and supportive home for the child.

Attend a Class: You will be required to attend a class, such as "PATH" — Parents as Tender Healers. This is to better prepare prospective adoptive parents for their roles as foster parents. Through the program, you can learn how to provide a safe, nurturing, and loving home for the children in your care.

Choose the Type of Adoption: Ensure that you thoroughly review your available adoption options. This will help you make an informed decision regarding the adoption.

Work with An Attorney: Ensure that you work with an experienced adoption attorney to help facilitate the legal process and complete a successful and legal adoption.
How S. A. Jones Law Can Help
Adoption in Tennessee involves several complex procedures. Statutory requirements surrounding the adoption process, determining your eligibility for adoption, filing the required legal paperwork, and finalizing an adoption can make the whole process daunting. When considering adopting a child, consulting with an experienced family law attorney is imperative to help simplify the entire process and make crucial decisions.
Attorney Shannon A. Jones has the experience and resources to assist and guide individuals and families through the Tennessee adoption process. As your legal counsel, he will educate you about your available options, fill out the necessary forms and legal paperwork, and sign and submit required documentation in court. Shannon A. Jones can offer you the experienced legal counsel you need throughout every phase of the adoption process to ensure a successful, smooth, and legal adoption.
Call today to schedule a free consultation. S. A. Jones Law proudly serves clients in Memphis, Germantown, Cordova, and Covington, Tennessee.