What to Do If Your Ex Puts Your Child at Risk
Feb. 28, 2022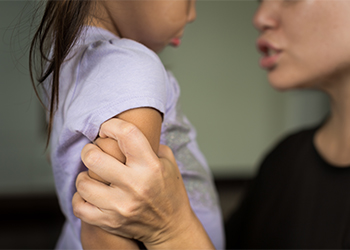 Divorce can be a painful and emotional experience for every party involved, parents and children alike. Custody arrangements are usually established to determine the rights, duties, and responsibilities of each parent to their child. Custody and visitation decisions center around the best interests of the child. However, divorce can take its toll on either parent, and a change in living conditions or circumstances may put the child's health and safety at risk. An experienced Tennessee family law attorney can enlighten you about what to do if your estranged partner puts your child at risk.
Shannon A. Jones has devoted his career to providing knowledgeable legal services and reliable advocacy to clients in the legal matters of family law and child custody. He's available to discuss your unique situation, explore your possible legal options to protect your child, and help seek child custody modification. Even if you suspect child abuse or domestic violence, Shannon A. Jones can help petition for a restraining order against the abusive parent. S.A. Jones Law is proud to serve clients across Memphis, Covington, Germantown, and Cordova, Tennessee.
Circumstances That May Put Your Child at Risk
After a divorce or legal separation, it remains the responsibility of both parents – custodial and non-custodial parents – to ensure the health and safety of their child when the child is in their custody. Below are common situations that may put the child's health and safety at risk:
Failure to provide the child with food and water

Exposing the child to unsafe circumstances or people

Physical abuse

Leaving a child unsupervised

Indecent acts in the presence of the child

Parental mental illness and intellectual disability

Negligence

Substance abuse in the child's presence

Not seeking medical treatment if necessary

Leaving firearms, guns, and sharp objects within the child's reach

Drug and alcohol use by the parent

Family or domestic violence

Driving recklessly with the child as a passenger
An experienced family law attorney can evaluate and investigate all of the facts of your unique circumstances and decide whether to seek a modification of the child custody agreement.
Modifying a Child Custody Agreement
Child custody agreements are not set in stone. To qualify for child custody modification, the parent requesting for the change must prove that:
There has been a "material change of circumstances" that makes the existing custody order unsuitable.

The new modifications will be in the child's best interests.
Some major life occurrences that allow parents to file a petition for child custody adjustments include:
Loss of job by the custodial parent

The custodial parent is acting abusive or negligent

A change in the physical or mental health of either parent

The other parent unceasingly disregards scheduled parent visitations

A change in the work schedule of either parent

Possible harm to the child as a result of domestic violence, child abuse, or neglect

One parent has repeatedly denied parenting time to the other parent without any justifiable reason

The custodial parent intentionally fails to comply with the custody order

The death of the custodial parent
An experienced child custody attorney can explore your possible legal options to modify the existing child custody arrangement and help seek a restraining order if domestic abuse or violence is involved.
Filing for a Restraining Order
In the event of domestic violence or abuse, you need to act quickly to prevent bodily injuries or harm to your child. Therefore, if you have reasons to believe that your estranged partner is abusing or threatening to harm your child, you can seek protection through the courts. A knowledgeable protective orders attorney can help file for a domestic violence restraining order at the family court and ensure that the restrained parent obeys the order.
Let S. A. Jones Law Help
For most parents, their child's health and safety remain their topmost priorities. Changes in circumstances or living conditions may expose a child to harm. Fortunately, parents who suspect that their child's safety may be at risk with their ex-partner can seek a child custody modification or file for a protective order to protect their child's best interests. A knowledgeable divorce attorney can evaluate your unique circumstances and determine the best course of action.
Shannon A. Jones understands the pain and struggle of her clients who believe that their child may be at risk with their ex. He is poised and ready to assist, guide, and represent his clients in complex legal issues involving child custody modifications and restraining orders. As your legal counsel, he will evaluate your personal situation and enlighten you about your available legal options. Also, he will gather the necessary evidence, help seek a new child custody order, or petition for a restraining order instructing the abusive parent to refrain from contacting or visiting you and your child.
If you're trying to modify an existing child custody order or file a restraining order to protect your child, contact S. A. Jones Law today to schedule a simple case assessment. Shannon A. Jones can offer you the experienced legal guidance, advocacy, and compassionate representation you need to navigate crucial decisions in your familial matters. S.A. Jones Law proudly serves clients across Memphis, Covington, Germantown, and Cordova, Tennessee.