What Expenses Does Child Support Cover?
Nov. 8, 2022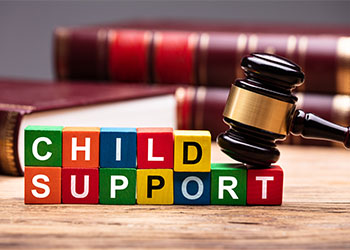 It can be difficult to imagine parenting after your divorce. During this challenging time, finances are an important consideration. You need to know what child support covers – and what it doesn't – as you take steps forward in your new life.
It's helpful to have a strong team at your side to help you deal with both the emotional challenges of the divorce and your financial future. Shannon A. Jones, Attorney at Law can answer all your questions about the child support process. He is committed to providing high-quality legal guidance at an affordable rate. With over 20 years of experience, he will bring his knowledge of Tennessee child custody law to your case. S.A. Jones Law proudly represents clients in Memphis, Tennessee, as well as Germantown, Cordova, and Covington.
Basics of Child Support in Tennessee
In Tennessee, child support amounts depend on several factors. The parents' combined adjusted gross income and the number of children that the child support order applies to are the two main factors.
Other factors the court takes into consideration when determining child support include:
The child's standard of living before the divorce

The child's needs

Each parent's ability to pay child support

The custodial parent's income and needs
The court will look at these and other factors when calculating child support amounts.
Typical Expenses That Child Support Covers
Essentially, child support should cover the expenses that the child needs. The purpose of child support is to meet essential needs in several different categories.
Basic Needs
Child support covers basic needs such as food, shelter, clothing, and transportation.
Medical Care
Medical care is essential for a healthy life. Child support is intended to help cover medical costs, including splitting the cost of the child's health insurance.
Child Care
Young children may need daycare, and older children may need after school care. Child support is intended to help cover these costs.
School Tuition
If your child is enrolled in a school with tuition, child support can be used to help cover it.
Extracurricular Activities
Child support payments can also be used to fund activities such as sports, clubs, dance, summer camps, tutoring lessons, and more.
Can the Paying Parent Object to How the Money Is Spent?
You might disagree with how your ex-spouse is spending the child support money. So, can a paying parent say what is done with child support funds?
In most cases, the parent who is paying child support cannot object to how the other parent is spending the money. However, in serious or extreme circumstances, it is possible for a parent to request the court to investigate.
For example, if the other parent used the child support money to go on vacation, but did not pay for the child's school fees, then that would be cause for a welfare investigation. If there is a clear reason such as this, then the paying parent may be able to hold the other parent accountable for his or her actions.
Modifying the Amount When Situations Change
A major life event can significantly change your financial situation. You might remarry and have another child. You might be promoted at work and receive a significant raise, or you may lose your job and income. These major life events can serve as the reason to request a child support modification to reduce your child support amount. Speak with a knowledgeable child support lawyer to learn more.
Get Compassionate and Affordable Legal Guidance
Whether you are at the beginning of the divorce process or you have questions about how child support money is currently being used, you deserve thoughtful and accurate answers.
Speak with an experienced and compassionate family law attorney about your situation. Shannon A. Jones, Attorney at Law became a lawyer to help families through hard times. He provides a quality service at an affordable rate, so you can move forward doing what's best for your family.
Don't let your questions go unanswered. S. A. Jones Law serves clients in Memphis, Tennessee, as well as Germantown, Cordova, and Covington. Contact the firm today to schedule a free consultation.