What Are The Legal Implications Of Dating During Divorce?
July 13, 2021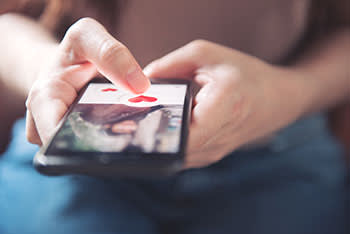 Picture this: you and your spouse have filed for divorce. The marriage is irretrievably broken, you and your spouse are living apart, and you are ready to begin a new chapter in your life. You may be asking yourself, "what harm is there in dating someone else while I wait for the divorce to be finalized?"
In most states, it does not matter whether a spouse committed adultery long before divorce papers were filed. In Tennessee, however, the conduct of spouses during the marriage — which is any time prior to the rendering of the dissolution decree — factors into the terms of the divorce.
For years, Shannon A. Jones, Attorney at Law has been helping clients and their families navigate the complexities of divorce and family law. She is proud to offer her clients in Memphis, Germantown, Cordova, and Covington, Tennessee experienced and compassionate legal guidance as they deal with family legal issues, including divorce.
What Is the Effect of Dating During Divorce?
Going through a divorce can be an extremely difficult challenge. Emotions often run high as couples separate, and settling issues like asset division, child custody, and parenting time with children can often become contentious. If one spouse begins dating someone else while these issues are being worked out, this can oftentimes add even more stress and hostility to an inherently volatile situation.
Even if the couple is separated during the divorce, dating is unwise. If the couple is still living together in the same home, it can make the situation extremely challenging for everyone involved, including the children.
Can Dating During Divorce
Be Viewed as Adultery?
Tennessee is an at-fault state for divorce, which puts the behavior of the spouses during the marriage on trial. Adultery, one of the legal grounds for divorce in the state, can impact a number of issues during divorce proceedings, including alimony awards and even child custody arrangements.
Any spouse who commits adultery may be denied alimony in a Tennessee divorce. The court may reach the conclusion that the spouse who was cheated on should not have to pay alimony if infidelity caused the marriage to fail.
Although adultery cannot directly impact child custody arrangements, if the judge believes that the behavior of the cheating spouse is not in the best interest of the child, the adultery could impact the judge's decisions regarding custody.
Additionally, adultery does need to be proven in court if it is grounds for a divorce. This means that the cheating spouse does not need to be "caught in the act" for adultery to play a role in divorce proceedings. Evidence that the cheating spouse simply had the means and opportunity may be enough to influence proceedings.
How Dating Can Increase
Conflict During Divorce Proceedings
A divorce that begins with amicable discussions between spouses can turn heated if one spouse has decided to start a new life with someone else before they have closed the chapter on their previous marriage. The other spouse may feel anger and contempt toward the spouse who is now dating someone else before the divorce has been finalized. This can lead to either spouse being uncooperative as resentment and hostility grow between both spouses.
Children, already traumatized by the breakdown of the marriage, can also suffer greater harm from the situation. In many cases, children may feel alienated from the spouse who chooses to date someone else, leading them to voice a preference over custody and/or parenting time decisions. All of these elements must be taken into consideration when deciding whether or not to date someone else during your own divorce proceedings.
How The Person You Are
Dating Can Be Used Against You
Not only can your decision to date someone else during divorce proceedings be used against you, but it can also have consequences for the person you choose to date. If that person has a lifestyle that is not healthy for your children, or has a criminal background, or lacks the patience to wait until you, your spouse, your children, and the court have worked through the divorce — their behavior may reflect poorly on you.
Furthermore, the new person in your life could be called to testify in your divorce proceedings, as the court attempts to learn more about your new relationship and how it can potentially impact things like alimony, custody, and parenting time.
Get Guidance from An
Experienced Family Law Attorney
Dating during a Tennessee divorce is just one of a number of decisions you can make during divorce proceedings that you may later regret. It's important that you understand the impact that these decisions can have on the outcome of your divorce so that you can have a strategic plan in place to help you move forward as quickly and amicably as possible. An experienced family law attorney who understands the legal implications of your behavior before, during, and after divorce can be your best advocate and guide.
Hundreds of family law clients from Memphis and Germantown to Cordova and Covington have turned to Shannon A. Jones, Attorney at Law for reliable and compassionate legal counsel and guidance during divorce and other difficult legal matters with family. She can help you make strategic decisions that can help you and your family move forward.
If you are considering divorce or are in the process, call or reach out to Shannon A. Jones for experienced legal guidance today to schedule a free consultation. The decisions you make today are crucial to your future — don't make them alone. Reach out today for help.