Understanding Military Divorce
Feb. 5, 2021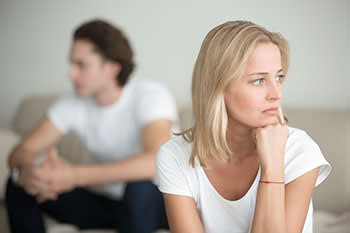 A divorce in a marriage involving a member of the military often faces complications not affecting a civilian couple living together in a single city and single state, where they can file close to home.
A married couple in the military may live together in a state far from home, or even far from where they got married. One spouse may live in one state and the other spouse in a different state. Still more complicated, one spouse may be stationed overseas and the other living at home in the U.S.
Military divorce is covered by U.S. civil law, not military law, though the military has created some legal protections regarding pensions and service overseas.
If you are living in or stationed near Memphis, Tennessee, and one or both of you are in the military and considering divorce, contact Shannon A. Jones at S.A. Jones Law to learn more about the complex subject of military divorce.
Where to File?
As mentioned, the military operates no divorce courts and employs no divorce judges, though it does offer legal assistance and some protections for active members who are facing divorce. Therefore, you need to file in a U.S. jurisdiction, but if you're stationed and living in Tennessee but hail from Arizona — where you met and got married — where do you file?
Generally, barring other overriding factors, the best place to file for divorce is where you pay your taxes, vote, have bank accounts, possess a driver's license, and rent or own property.
Another factor to consider, besides geography, are the divorce laws in the state where you're filing. Some states allow "no fault" divorces, where one or both parties only need to attest to incompatibility with no chance of reconciliation.
Tennessee allows both fault and no-fault divorces, but it has a residency requirement of six months. This requirement rises to one year if you're in the military. The residency requirement may necessitate that you file in your state of permanent residency, which could involve major traveling and filing hurdles.
Another factor to consider is the division of assets, including your military pension. Tennessee law states that, regardless of who earned or obtained an asset, it belongs in part to both spouses as marital property. This includes military pensions.
The courts will aim for an equitable distribution of all assets. Courts will often arrive at the division of the pension by comparing the number of years married to the number of years the other party paid into the pension, and then devise a formula.
Servicemembers Civil Relief Act
One of the military protections alluded to earlier is the Servicemembers Civil Relief Act (SCRA), which provides for a 90-day stay on civil proceedings while the military member is on active duty and unable to attend. So, if one spouse files for divorce in Tennessee and the other is stationed in the Middle East, a stay can be applied for. The SCRA can also, in some cases, protects against civil judgments, but never against criminal proceedings or penalties.
The Uniformed Services Former Spouse Protection Act
The Uniformed Services Former Spouse Protection Act (USFSPA) of 1982 concerns pensions and other benefits available to the non-military spouse. The act leaves the overall division of assets mainly to the states, though if a portion of a pension is awarded, a rule called 10/10 affects how the funds are distributed.
Under 10/10, if the non-military spouse was married to the military member for at least 10 years, and during those 10 years the spouse paid into the military pension, then the non-military spouse can receive their portion directly from the Defense Finance and Accounting Service (DFAS) rather than wait for the ex-spouse to write a check.
Another rule called 20/20/20 allows unmarried former spouses to receive medical, commissary, exchange, and theater privileges under the Morale, Welfare, and Recreation program, as well as a share of the servicemember's retirement, but they must meet the following qualifications:
The former spouse was married to the servicemember for at least 20 years at the time of divorce

The servicemember had performed creditable retirement service for at least 20 years

The non-military spouse must have been married to the servicemember during those 20 years of creditable service
Divorcing Overseas
If one or both spouses is stationed and/or living overseas, how is divorce handled? Though it's technically feasible to divorce in a foreign country, the U.S. legal system is under no obligation to honor the terms of the divorce. This means that your best option is always a U.S.-based divorce unless, in rare cases, you are a citizen of the foreign country in which you're living.
Your military legal assistance office overseas can advise you, especially if you've purchased property overseas. Also, they can help you relocate family members and personal property back home before your tour of duty ends to help facilitate the divorce process.
If you have children who are living overseas with a servicemember and they are deemed "habitual residents" of that country, that country's courts will decide "which parent has the right to determine the whereabouts of the child," which is what custody is all about. If the children are not considered "habitual residents," then U.S. courts can make the decision.
How S.A. Jones Law Can Help
As mentioned, a divorce in Tennessee can either be contested (proving someone is at fault) or uncontested (where no fault is assigned). Uncontested divorces obviously will save both time and resources, including costs involved. S.A. Jones Law has been handling divorce cases in the state since 1997 and can counsel and guide you in either direction that you choose to follow.
If you're considering divorce in Tennessee and one or both of you is in the military, you need to seek out an experienced family law and divorce attorney before proceeding. Sharon A. Jones, Attorney at Law, will weigh your options with you and help you pursue the best course of action.
If you're in Memphis, or nearby in Germantown, Cordova, or Covington, contact S.A. Jones Law today for a free consultation.