Termination of Alimony Attorney in Memphis, Tennessee
May 1, 2023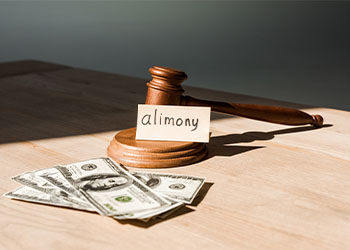 Marital dissolutions often have both immediate and long-lasting financial ramifications on the divorcing couples. To mitigate the unfair economic effect of the divorce on the unemployed or lower-earning spouse, Tennessee courts may award alimony. This requires the higher-earning spouse to provide financial support to their ex-partner.
Issues regarding spousal support, also known as alimony, can be complex. Attorney Shannon A. Jones is committed to offering personalized legal guidance and reliable advocacy to clients in divorce and alimony-related matters. As an experienced Tennessee family law attorney, he can help you understand alimony and how remarriage and cohabitation affect spousal support. Ultimately, he can help you modify or terminate alimony.
The firm proudly serves clients across Memphis and the rest of Tennessee, including Germantown, Covington, and Cordova. Set up a consultation today.
Types of Spousal Support in Tennessee
Alimony or spousal support is a court-ordered payment or financial support provided by the higher-earning spouse to the unemployed or lower-earning spouse for a period during or after the divorce. Here are the different types of spousal support in Tennessee:
Rehabilitative Alimony
Rehabilitative alimony is often awarded to help the supported spouse improve their earning capacity and eventually become self-supporting. The paying spouse will continue to make the rehabilitative payments until the supported spouse completes their education or job training, acquires additional skills, or get a new job.
Transitional Alimony
Transitional alimony is spousal support that is typically awarded by the court if the supported spouse requires financial support while they adjust or settle to the new standard of living after the divorce has been finalized (post-divorce).
Periodic Alimony
Periodic alimony or alimony-in-future is a long-term spousal support that is awarded when the supported spouse is unable to earn enough money to become financially independent or self-supporting as a result of advanced age, disability, or a critical illness. This only ends when the supported spouse dies.
Lump-Sum Alimony
In lump-sum alimony or alimony-in-solido, the judge will calculate the total support amount on the divorce date. The paying spouse will make alimony payments through installments over a specific period. The supported spouse will use the lump-sum alimony to pay for legal expenses, attorney fees, and other financial needs after the divorce.
How Does Remarriage Affect Alimony?
The obligation of the paying spouse to continue paying alimony after the supported spouse remarries will depend on the provisions of the settlement agreement. In some divorce agreements, spousal support payments automatically end when the receiving spouse remarries.
In other settlement agreements, the couples may specify that alimony isn't terminated when the supported spouse remarries. However, under state law, remarriage may be considered a "significant change in circumstance," which is often required to modify a spousal support arrangement.
How Does Cohabitation Affect Alimony?
Just like remarriage, cohabitation doesn't automatically end the obligation of the paying spouse to make alimony payments in Tennessee. The divorce agreement will determine what happens when the supported spouse cohabits with another person or a new partner.
The paying spouse, however, may be able to modify or terminate alimony by showing that their ex-partner (the supported spouse) is now being supported by the new partner.
Other Changes in Circumstances that May Terminate or Modify Support
As mentioned earlier, the spouse seeking to modify spousal support must show that there has been "a substantial and material change of circumstances" since the existing order. Here are some common reasons to modify or terminate a spousal support agreement:
a self-supporting receiving spouse no longer needs financial assistance;

involuntary loss of a job;

significant decrease in the income of the paying spouse;

development of a mental or physical disability;

the receiving spouse is not making any reasonable effort to become self-supporting;

the death of one spouse.
Keep in mind that certain kinds of alimony may only be changed if the other party agrees to the modification. A trusted Tennessee spousal support attorney can advocate for your best interests and guide you through the modification process.
Get Experienced Legal Counsel & Advocacy
Modifying or terminating alimony in Tennessee can be complex. That's why it's vital to consult with an experienced family law attorney for proper guidance. Shannon A. Jones, Attorney at Law, is ready to guide clients through the process of post-decree modifications and help every single client move forward. Whether you want to change or terminate an existing spousal support order, Attorney Shannon A. Jones will stand by your side.
Contact S. A. Jones Law today to schedule a simple case assessment. The firm proudly serves clients across Memphis, Germantown, Covington, Cordova, and the rest of Tennessee.