Steps to Take to Prepare for Divorce
Dec. 21, 2021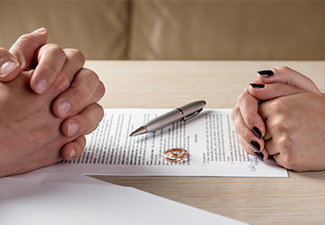 Filing for divorce can be a frightening and overwhelming experience. In fact, many couples on the verge of divorce delay initiating the process simply because getting a divorce is complicated, time-consuming, and costly.
For this reason, it is critical to prepare for divorce before initiating legal proceedings. Consider contacting an experienced divorce attorney to guide you through the process and help you minimize emotional and financial challenges.
Get a case review with Shannon A. Jones, a reputable divorce attorney in Memphis, Tennessee, to discuss how you can prepare for your divorce. S. A. Jones Law also assists clients considering a divorce in Cordova, Covington, and Germantown, Tennessee.
Considerations Before Filing for Divorce
There are many aspects you need to consider before filing a petition for divorce:
The need for an attorney: While it might seem that you can handle your divorce case on your own, seeking legal counsel could help reduce the cost of your divorce, eliminate the legal complexities, and make the process less hostile and emotional for everyone involved.

The type of divorce: Tennessee recognizes two types of divorce: contested and uncontested. Many couples opt for an uncontested divorce as a cheaper alternative. Uncontested divorces are based on irreconcilable differences between spouses. Contested divorces often require litigation. However, there are also alternative methods for resolving a contested divorce, including mediation and collaborative divorce.

Your living situation: Unless your spouse is abusive, you might want to consider staying in the marital home until after your divorce case is final. While it is understandable that most divorcing couples want to live separately while their divorce case is ongoing, moving out of the marital home could negatively affect the distribution of assets.

Your finances: You need to have a clear picture of your financial situation before filing for divorce. Many people end up going bankrupt as a result of their divorce simply because they fail to organize their finances beforehand.
Preparing for the Divorce Process
The steps you take before initiating the divorce process can play a pivotal role in the outcome of your case. Taking the following steps can help you prepare for the divorce proceedings:
Hire an experienced divorce attorney: A skilled attorney will help you understand the process and handle any issue that might arise before or during the divorce proceedings.

Secure your assets and financial accounts: Make copies of important documents, put together a list of your separate property, take inventory of your assets and debts, change passwords to your financial accounts, and take other steps to safeguard your assets from your spouse.

Gather the necessary paperwork: You can save yourself a great deal of time and hassle by collecting the required documents and paperwork before the divorce. Such documents include employment information, proof of residency, tax returns, and others.

Identify your separate and marital property: You need to understand which assets are classified as separate and marital property in your divorce case. Understanding what is rightfully yours will help you prepare for the distribution of assets in your divorce.

Close a joint credit account: If possible, you should close your joint credit accounts before separating. If you do not close your joint account, there is no guarantee that your spouse will not use the funds from the account while the divorce is ongoing.
How S. A. Jones Law Can Help
Preparing for divorce is one of the most stressful things about ending a marriage. However, it is essential to know what steps to take before getting a divorce to protect your legal rights and ensure a favorable outcome.
Consider speaking with a compassionate and experienced divorce attorney at S. A. Jones Law to help you navigate the confusing divorce process and achieve peace of mind during this turbulent time. If you're in or around Memphis, Tennessee, call Shannon A. Jones to discuss your specific case.