Finding Hidden Income and Assets
Nov. 25, 2021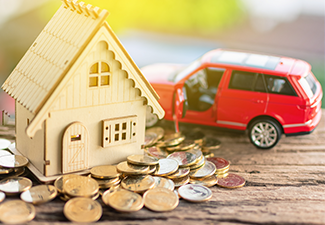 If you're going through a divorce, you know that separating two lives from one another can be a complex and agonizing task. In some cases, a divorcing couple will decide between themselves how best to split their assets. However, many couples will need the help of a family law attorney to ensure property is divided equitably.
In the most difficult divorces, one spouse may suspect the other of hiding assets or income. If you find yourself in this situation, you'll need to undergo the legal process of "discovery" to uncover the truth. S. A. Jones Law can help you through this process and ensure it's done thoroughly and legally so you get what is due to you. Those in Memphis, Tennessee, or the surrounding areas of Germantown, Cordova, or Covington, should call Shannon A. Jones today to schedule a consultation.
Division of Assets in Tennessee
In most divorces, joint assets are divided equitably between the two spouses, meaning each spouse gets their fair and reasonable share (which may or may not mean the division is equal). These assets should comprise anything that was acquired during the marriage, known as "marital property," including tangible property, like homes or cars, and intangible property, like savings or investment accounts. A court will take many factors into account when dividing assets such as how long the marriage lasted, the current and future needs of each spouse, the contribution each spouse made toward the assets (which also includes non-compensated work like being a homemaker or stay-at-home-parent), and any nonmarital assets each spouse has.
Commonly Hidden Assets or Income
Unfortunately, sometimes one spouse may attempt to hide assets or income either before or during the divorce so their future ex-spouse won't receive as much. This is illegal and needs to be investigated through the discovery process. This can commonly happen when one spouse is the breadwinner of the marriage or when one spouse has control of the couple's financial documents. That spouse may attempt to hide a separate bank account, underreport income, transfer a large sum of money to a friend with the intent of asking for it back after the divorce, hide earnings on investments, or funnel secondary income through their business filings.
Uncovering the Truth
The process of discovery must be done in a certain way to avoid legal issues and is best done with the help of a family law attorney. The first step is to inform your attorney that you have reasonable suspicion that your spouse is hiding assets. They can then ensure you're only searching for these hidden assets by methods you have legal access to.
With your attorney, you can request to see past tax returns, any financial statements including loan applications, bank account statements, and wire transfers, or even issue a subpoena to banks where you suspect your spouse has opened an account without your knowledge. It's essential that the discovery process complies with all state and federal laws so anything you do uncover can be used in your divorce proceedings.
Working With an Experienced Family Law Attorney
The best way to ensure you're getting your fair share of the marital assets is to work with an attorney who has experience with divorce and asset search. Finding hidden income can be a complicated task both legally and interpersonally between spouses. Having the help of an attorney can make the process smoother. A skilled attorney can help you uncover more assets and ensure you've thoroughly investigated every possible income source.
Divorce Attorney in Memphis, Tennessee
Shannon A. Jones has been working with clients in and around Memphis, Tennessee, for over 20 years, and she can help you too. If you suspect your spouse is trying to undermine the equitable division of assets during your divorce, you need to take action now before your divorce is finalized. Call S.A. Jones Law today to set up a consultation to walk through your options.