Family Law FAQs
June 8, 2023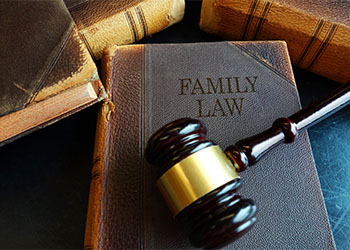 Filing for divorce or getting served with divorce papers can be devastating events. Considering the legal process attending these steps can be daunting and add stress to an already difficult situation.
However, you do not have to go through this alone. A family law attorney can help you make informed decisions throughout your divorce proceedings. Serving Memphis, Tennessee, as well as Germantown, Cordova, and Covington, Shannon A. Jones is passionate about helping his clients through divorce. With over twenty years of experience in such matters as alimony, asset division, child custody, and child support, Shannon A. Jones of S.A. Jones Law will bring all of his skills and knowledge to your case and advocate for you and your family's best interests.
Before you take any steps, it's important to know the answers to some commonly asked questions about family law in Tennessee.
What Are the Grounds for Divorce in Tennessee?
Tennessee recognizes divorces based on irreconcilable differences (or "no-fault" divorces) as well as divorces based on fault grounds, including felonies, abandonment, adultery, substance abuse, and domestic violence.
I Was Just Served Divorce Papers. What Are My Next Steps?
If you've been served with divorce papers in Tennessee, you will need to file an "answer" to the court within 30 days or your spouse will be granted the divorce through "default judgment." If you've been served papers under fault grounds, you can contest these claims in your answer. If you and your spouse (and your lawyers, if applicable) cannot come to an agreement, you will enter mediation. If your disagreements are not settled in mediation, you will go to court.
How Long Will Divorce Take in Tennessee?
Once a complaint is filed, Tennessee implements a waiting period of 60 days (if a couple has no children) to 90 days (if a couple has children). Either you or your spouse must have been a resident in Tennessee for six months prior to filing the complaint. However, in many cases, the divorce can take longer. If, for example, you cannot come to an agreement with your spouse and your court case is complicated, you may have to wait a year or more before your divorce is finalized.
Will I Be Awarded Alimony?
Whether you will be awarded spousal support depends on several factors, including age, length of the marriage, the spouse's level of education or skill, and contributions each party brought to the marriage. "Temporary alimony" might be awarded during the court case if one spouse can demonstrate that they need the financial support. "Rehabilitative alimony" might be granted after the divorce for such a time until the spouse receiving it can become self-sufficient—that is, until they can find a job or gain the education or skills necessary to do so.
Rarely, a spouse will be granted "permanent alimony" if the marriage has been long and it is determined that the receiving spouse will never be financially independent after the divorce. Another type of alimony, or "alimony in solido," can be awarded in special cases, such as when one spouse is granted the family home or another large asset. This is usually a one-time, lump-sum payment.
What Is the Difference Between a Legal Separation and a Divorce?
A legal separation is similar to divorce in that the separating spouses are allowed to divide their lives; for example, they can live separately and must divide assets and liabilities, come to a child custody agreement, etc. However, the spouses are still considered legally married. Both parties must also want a legal separation, unlike in a divorce case in which a divorce is granted if one party files a complaint.
A legal separation can be a useful option for your family if you are not sure you want to file for divorce but need time apart to either reconcile your differences or finally decide in favor of divorce. Neither spouse can remarry while legally separated, so a divorce will be needed if one of the spouses decides to remarry.
When Is Mediation a Good Option?
In the case of divorce mediation, a neutral, trained third party will facilitate discussion between you and your spouse (and your lawyers if applicable), concentrating on such topics as asset division, child custody, spousal support, etc. If you believe you can come to an agreement this way, it is a good idea to follow through as mediated divorces are generally less costly, are completed much more quickly, and are not on public record.
Who Gets to Keep the Home During a Divorce?
Who keeps the family home in a Tennessee divorce depends on many factors. Tennessee is an "equitable distribution" state, not a "community property" state. Tennessee divides all property within a marriage as either "separate property" (property acquired outside of the marriage, such as inheritances or gifts, or before the marriage) and "marital property" (property acquired during a marriage). All marital property is considered fair game for "equitable distribution" by the court, while separate property is not.
Usually a home is considered marital property, but many factors will influence who gets to keep it, such as the cost of the home, how much each party contributed to its cost and/or upkeep, and whether it would be in the best interests of any children for the parent with primary custody to stay in the home. A family law attorney is essential to ensure that your best interests and those of any children are considered when arguing for the family home.
How Do I Make or Change a Child Visitation Schedule?
If you and your spouse cannot agree on a custody arrangement and/or visitation schedule during mediation, the court will determine custody. You can ask the judge to modify the child custody arrangement or visitation schedule that the court initially approved. To do this, you must prove that a significant change has affected a parent's ability to follow the order that was approved by the court. These changes can include changes in the child's needs, changes in the parent's work or living conditions, a parent's failure to comply with the order, a parent's substance abuse, and a parent's abuse of the child.
If any of these apply, you can submit a petition to the court to modify the existing arrangements. If both parents do not agree, the court may order you to attend mediation, unless the child's best interests are not being served or the child is in danger, in which case the court may grant the order without mediation. If both parties eventually agree, you'll submit the new parenting plan to the court.
If both parents still do not agree, an attorney is invaluable as they will be able to argue effectively to the court about the need for the change.
I'm Not Sure I'm the Child's Father. What Are My Options?
You can call the local Child Support office or the Tennessee Voluntary Acknowledgment of Paternity (VAoP) Hotline (1-800-457-2165). They can give you information about scheduling a DNA test to determine paternity. A family law attorney can advise you further.
What Are the Benefits of a Prenuptial Agreement?
A prenuptial agreement is a legally-binding contract allowing spouses to decide how they will split assets and address debts in the case of divorce. Usually, people think of prenuptial agreements as ways to protect a wealthy spouse's assets from a less wealthy spouse in case of divorce. However, prenuptial agreements (signed before marriage) and postnuptial agreements (signed after marriage) can be helpful for so many other reasons. For example, a parent might want to pass separate property down to children from previous marriages, or the spouses might want to protect each other (and themselves) from debt incurred by the other spouse prior to the marriage.
Do I Need an Attorney for My Divorce?
Even if you think you and your spouse will come to an agreement, hiring a lawyer is advisable. Divorce law can be complicated, and an attorney will be able to use their knowledge to advocate for you. From filing the correct paperwork to arguing in court, a lawyer will be able to support you throughout the process.
Seek Trusted Legal Counsel for Your Family
Divorce is never an easy step to take, but the guidance of an experienced family law attorney can make the experience easier. Shannon A. Jones brings his detail-oriented drive to every case, helping his clients fight for the best possible outcomes. Call S.A. Jones Law today for a free consultation.