Enforcement and Modification of Parenting Plan
Jan. 17, 2023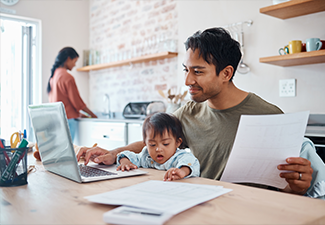 Whether you've been divorced for one year or for 10 years, maintaining a workable parenting plan is essential for all couples who share custody or parenting time of children. Ideally after a divorce, both parents agree on a child custody plan that works for their households and meets the needs of the children. However, life is always changing, and these agreements don't always work out as planned.
When this happens, you may need to work with a family law attorney to pursue a child custody modification or child custody enforcement. If you're in the Memphis, Tennessee area including Germantown, Cordova, and Covington, call S. A. Jones Law to speak with an experienced child custody lawyer.
Enforcement Parenting Plan
When a judge signs off on a custody order in Tennessee, it's then up to both parents to abide by the terms of the agreement. Importantly, if you see that one parent is not adhering to the joint plan or you believe your ex is violating our parenting plan, this must be handled through the courts. It is never okay to withhold parenting time because your co-parent is late or short on a child support payment, or if they've missed a scheduled pick-up. The only time where you can withhold visitation is if you truly believe the child is in immediate danger or their basic needs are being neglected.
If you can't communicate effectively with your co-parent and you need help enforcing a parenting plan you should first contact a local attorney for help. Shannon A. Jones is prepared to help you look at your case and decide the best route to follow. Often, this means petitioning the courts, but it could mean enlisting the help of a mediator to try and work things out before turning to a judge.
Modification of Parenting Plans
There are a few reasons you may need to modify a parenting plan, and any changes should be made through the court system. In general, you'll need to prove that you've experienced a material change in your circumstances that will affect the child's well-being. Unfortunately, Tennessee law has a vague interpretation of this, so it's always best to meet with an attorney to evaluate your legal grounds for requesting a modification.
For example, you may have moved due to a new job, marriage, or because you've had a new child. Or, your child may have new medical or educational needs that require a revised plan. In any case, the court will consider the best interests of the child above all else. All decisions about whether or not to approve a change will revolve around this and how the parents can best meet their needs.
A judge may consider what each parent is able to provide for their child, how each child's needs will be met in each household, the emotional and financial stability of each parent, and the emotional and social stability of the child.
Relocation
Relocating with a child after divorce can often present challenges to forming a child custody agreement with your ex. In general, most judges consider it in the best interests of the child to have a regular and meaningful connection with each parent after a divorce and will require both parents to agree to a move if it's over 50 miles from the other parent. If you wish to relocate with a child farther away, you'll have to petition the court and explain why the move is necessary and what your plan is to continue to involve the other parent in the child's life.
Rely on Experienced Representation
Anytime you're concerned about an existing child custody agreement and aren't able to effectively communicate with your ex, you'll need to enlist the help of a professional. For all your family law needs, reach out to S. A. Jones Law in Memphis, Tennessee.