Domestic Violence in Tennessee: What to Do First
May 30, 2022
Sadly, domestic violence is an ongoing problem in Tennessee. Regardless of the circumstances, however, if you believe you are a victim of domestic violence, you must take action immediately.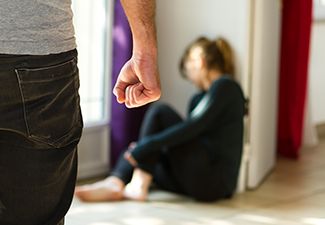 Shannon A. Jones, Attorney at Law, has devoted his career to helping victims of domestic violence. At S. A. Jones Law, he can help petition for a protection order against the abuser and provide expert guidance throughout the entire process. His firm is proud to serve clients across Memphis, Covington, Germantown, and Cordova, Tennessee.
Domestic Violence in Tennessee
Domestic violence can take many different forms. Contrary to popular belief, the abuse in question does not need to be only physical to count as domestic violence under the law. Domestic violence is a pattern of abusive behavior in any type of domestic relationship. The following are the possible types of abuse that could constitute an incident of domestic violence:
Physical abuse

Emotional abuse

Sexual abuse

Social abuse

Financial abuse
Take Action
Being a victim of domestic abuse or violence can be terrifying. The threat of violence—verbal or physical—from someone you had believed was safe can make you feel helpless. Still, there are immediate steps you can take if you are suffering domestic violence:
Call the Police

Get to Safety

Obtain an Emergency Protective Order

Hire an Attorney

File for a Protection Order
Protection Orders
A protection order is an order that is signed by a judge that is legally enforceable. It commands the person committing domestic violence against the other person to immediately cease their abuse. Protection orders can be issued in any of the following situations:
Domestic abuse committed by a family or household member;

Sexual assault committed by anyone; and

Stalking committed by anyone.
In Tennessee, there are two types of protection orders for victims of domestic violence:
Temporary Protection Orders (TPOs)
Temporary Protection Orders are granted when the court finds there is an "immediate or present danger of abuse." TPOs are typically granted ex-parte, which can be granted without the abuser having notice and without their appearance in court. Keep in mind that TPOs only last 15 days or until a hearing to determine whether an Expanded Protection Order is warranted. Generally, a request for an EPO is in the petition for a TPO. Depending on what the judge believes is necessary, a TPO can require the abuser to:
Stop the specified conduct or threats of the conduct;

Cease all communication between the abuser and victim (note: a victim is subject to the order, too);

Stay away from the victim; and

Depart the shared home or residence immediately
Expanded Protection Orders (EPOs)
An Expanded Protection Order can only be obtained after a court hearing in which both parties are allowed to appear and argue their side. In addition, EPOs last up to one year and can have an extension upon their expiration after having another hearing. EPOs can accomplish the same outcomes as a TPO but can also do the following:
Provide the victim possession of the shared home, or allow the defendant to return should the EPO be denied;

Require the defendant to provide the victim with suitable housing;

Establish temporary custody rights or visitation rights of minor children;

Require the defendant to attend counseling; and

If the parties are married, award financial support to the victim.
Both protection orders are legally binding and enforceable by the court, meaning that they are the law. This means that the consequences for their violation can be severe.
How an Experienced Attorney Can Help
Domestic violence is a difficult, sensitive topic; if you need legal help, contact an attorney who will give you the respect and urgency you need. Shannon A. Jones, Attorney at Law, is an experienced family law attorney who has been helping victims of domestic violence for over two decades, so he understands and appreciates the gravity of the situation. Contact S. A. Jones Law today to schedule a simple case evaluation if you are currently suffering from domestic violence. He proudly serves clients in Memphis, Covington, Germantown, and Cordova, Tennessee.