Dispelling Adoption Myths
Aug. 25, 2022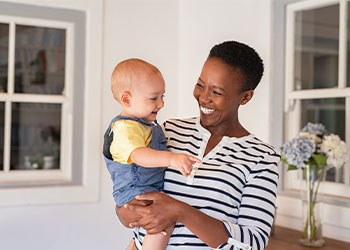 Adoption is a beautiful and powerful way to change a child's life. If you are considering adopting a child in Tennessee, it is important to know what's reality – and what's a myth – as you begin the process. Believing a lie could set you back months or even years along your adoption journey.
It's clear that preparing for adoption on your own can be difficult. An experienced adoption attorney in Tennessee can help you understand your options and what is involved in each step.
Tennessee adoption attorney Shannon A. Jones, Attorney at Law, can help you during this process. No matter where you are in your journey, he can guide you along the legal path to adoption. Shannon A. Jones, Attorney at Law, proudly represents clients in Memphis, Tennessee, Germantown, Cordova, and Covington.
Overview of Adoption in Tennessee
While you consider if you want to adopt, it is helpful to know how the process works in Tennessee.
You do not have to be a traditional foster parent to adopt. However, most children are adopted by their foster parents.
If you are preparing for adoption, follow these four steps:
Identify a child you wish to adopt

Contact a licensed child-placing agency to complete a formal "home study"

Submit the home study for the specific child

Complete Tennessee KEY training
A knowledgeable Tennessee family law attorney can guide you through these steps.
Common Adoption Myths
If you have considered adopting a child or children before, but something has always held you back, make sure you know if what's holding you back is fact or fiction. These are some of the most common myths about adoption.
You Need To Be Married To Adopt
You might have read online or heard from a friend that you have to be married to adopt. However, that's false – single people are eligible to adopt children, too.
You Need To Be a Certain Sexual Orientation
If you've ever heard that you need to be in a traditional heterosexual relationship to adopt, then you've heard a myth. LGBTQ individuals can also adopt, either as a couple or as a single parent.
You Need To Own a Home To Adopt
People who rent instead of own their home may think that they aren't eligible to adopt on that basis alone. However, that's just not true – you don't have to be a homeowner to adopt.
The Birth Parent Can Take the Baby Back At Any Time
It's natural to be concerned that one day, the child's birth mother or father will try to take the child back. However, under Tennessee law, the parents forfeit their rights as legal guardians during the adoption process. They cannot take the child back.
The Adoption Process Takes Years
The time it takes for an adoption to be finalized will depend on several different factors, but it doesn't have to take years. In fact, the state of Tennessee tries to make sure adoptions are finalized within 12 months. The time period varies for each family and depends on how long it takes to complete each step of the process.
There's Little Financial Assistance Available
In Tennessee, there is financial assistance available for families who want to adopt. If the child is in the Department of Children's Services custody before the adoption is finalized, the child is typically eligible to receive a monthly adoption subsidy. They are also typically eligible for TennCare, and for a subsidy for non-recurring expenses that are related to finalizing the adoption for up to $1,500.
Only Infants and Young Children Get Adopted
If you have heard that you can only adopt infants and young children, then don't worry, that's another myth. There are many older children who need to be adopted in Tennessee and throughout the country.
Turn to Knowledgeable Legal Guidance
The decision to adopt a child or children is one of the most important you will make in your life. Be prepared for the process and give yourself the best chance at securing the right outcome for you and your family.
Working with an experienced family law attorney can help during this difficult and exciting time. Shannon A. Jones, Attorney at Law, has served Tennessee families in many different matters of family law and is here to help you by providing quality service at affordable rates. His firm serves clients in Memphis, Tennessee, and the nearby areas, including Germantown, Cordova, and Covington. Contact Shannon A. Jones, Attorney at Law today to schedule your free meeting