Common Pitfalls of a Prenuptial Agreement
April 10, 2022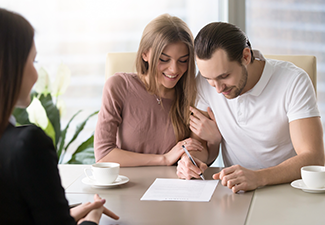 Prenuptial agreements have a rather poor reputation. Poorly executed prenuptial agreements earn that reputation; however, well-crafted and fair prenuptial agreements do what they should, which is to protect the interests of both spouses-to-be after they have uttered their vows.
The principal purpose of prenuptial agreements makes sense for many couples, but there are some pitfalls you should look out for if you choose to enter into one.
Shannon A. Jones, Attorney at Law has been helping clients in Memphis, Germantown, Cordova, and Covington, Tennessee, anticipate and avoid those pitfalls for decades. If you are thinking about a prenuptial agreement, begin by talking to him first.
Why Do Couples Have Prenuptial Agreements?
A prenuptial agreement is a legal agreement in which a couple specifies how their assets will be divided should they divorce. This marital agreement is signed before the wedding and takes effect once the couple is wed.
The major reason for signing prenuptial agreements is asset protection. If you have markedly greater financial assets upon entering the marriage than your fiancé does, you may choose to protect those assets in the event of a divorce. At the same time, the agreement should also protect the interests of the spouse with fewer assets in the event of divorce.
What Are the Potential Pitfalls
of a Prenuptial Agreement?
There are several potential pitfalls in the forging of any marital agreement, including:
Using unclear, vague, and ambiguous language can force the court's interpretation of what the agreement actually means. These agreements should be highly detailed and specific, leaving little room for confusion or misunderstanding.

One party does not disclose all their income, assets, debts, and property in the agreement. Prenuptial agreements should be fair to both parties; the absence of full disclosure leaves no way to measure what is and is not fair.

One party is coerced into signing the prenuptial agreement. The party with more assets may apply undue pressure on the less-wealthy spouse to sign it, even if that spouse knows it is unfair. The spouse may sign under duress created by fraud, nondisclosure, or even threats by the other spouse.

The presence of unfair provisions in the terms of the agreement is another pitfall. Such provisions may include, for example, the less wealthy spouse's near-total surrender of assets should that spouse be unfaithful during the marriage. Prenuptial agreements should not be punitive.

Be wary of creating an agreement that is unenforceable should it go into effect during the marriage. A divorce court could rule the agreement unenforceable and be the arbiter of all decisions instead. There are many grounds on which the court could render it such, including evidence of coercion or fraud, ambiguous language, or the presence of provisions unfair to one party.
How Can I Avoid These Pitfalls?
The best way to avoid the potential pitfalls of a prenuptial agreement is to work with a divorce attorney experienced in helping clients craft fair, honest, and enforceable legal agreements that fully comply with the laws, including the divorce laws, of the State of Tennessee.
You should not sign a prenuptial agreement without consulting your own attorney. There is a conflict of interest when one attorney attempts to represent both parties. Each party has separate interests that can only be protected by each one's own legal counsel. Your attorney will protect you from signing an agreement under duress and will discourage fraudulent acts by the other party.
Remember, a prenuptial agreement is a legal contract. Although getting married is an emotional event, marital agreements should be forged in a businesslike manner. Allowing the attorneys to handle most of the negotiations will help preserve a focus on the excitement of getting married rather than the business of what happens should the marriage later fail.
Let S.A. Jones Law Help You
The anticipation of getting married does not conflict with the protections an enforceable prenuptial agreement can provide. Those protections should make you more comfortable committing to the person you want to spend the rest of your life with.
If you live in Memphis or anywhere else in Tennessee and you are thinking about the value of a prenuptial agreement, Shannon A. Jones can help. Reach out to S.A. Jones Law today for an initial consultation.